Advancements Shared at the Conference
Several of the
highlights for this year's conference
were the introduction of new programming features:
·
VisionDocs
·
Fillable Forms
·
Purchase Orders
·
Work Orders
·
High Speed Remittance
·
Mapping
·
Online Portals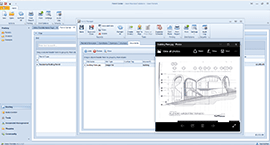 VisionDocs
Integrated Document Management - Word, Excel, PDF, or Image files.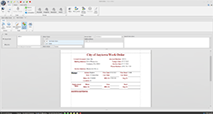 Work Orders
Prepare the work order for Print or PDF for Email Attachement.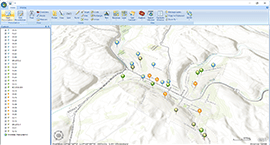 Custom Mapping
GIS Integration, Build Custom Map with Shape Files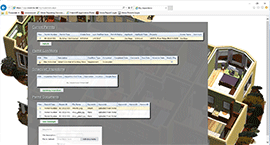 Portals and Mobile App
Citizen and Inspector Portals and Inpector Mobile App
These features were added into several of our current and new applications along with the standardization of screens, enhanced integration, and functionality to increase your efficiency.
·
Receivables
·
Licenses
·
Fixed Assets
·
Cemetery
·
Permits
·
Payroll Portal
·
Backflow
If you are interested in learning more about any of these new advancements or would like to receive pricing, please contact us at your earliest convenience.
To those of you who were able to attend, thank you for making it a wonderful time!
Please click here to complete a short survey, we would appreciate your feedback on your overall experience.
Over half of the customer base had at least one representative at this year's conference and our goal is to get all of you represented next year!
For those of you who weren't able to attend, we are sorry you missed the conference and hope you can join us next year in Leavenworth! Start planning today to join us October 5th, 6th, and 7th, 2016 at the
Enzian Inn
.
We look forward to seeing you in Leavenworth next year!
Do you have questions about our software?