Support, Repair, and Monitoring
Base Level Support

Basic phone support that will allow direct access to our IT service specialists.

> Examples:
· Coordinate the reinstallation of data base services such as SQL
· Minor system and equipment malfunction analysis
· Reconstruction of printing environment
· Backup and restore assistance

Coordination of IT services for more seamless software implementation

Computer Repair Services

· On-Site repair of a mechanical malfunction
· Broken component such as video, keyboard or mouse, hard drives, fans etc.
· Routers, Switches and Firewalls
· Minor Printer repairs
· In-House repairs lower hourly rates (Depot), some items such as handhelds, laptops have to be depot

Important to keep the non-productive time to a minimum

Remote Access Support

· Diagnose and Resolve many problems without costly visits
· Non-productive time kept to minimums
· Increased efficiencies
· Lower TCO

Monitoring

· Proactive approach to IT services
· Thresholds can determine where future failures may come from (Disk Space to Memory Limits)
· Track Licensing issues
· Software Versions for compatibility
· On Demand System Analysis

Computer Support Packages

Vision IT understands the need for immediate support for your office IT needs, but we also know that the expense of a full time IT staff can be cost prohibitive and unnecessary on a full time basis. That's why we offer several Information Service Solutions designed to fit the unique needs of your organization.

Maintenance Programs and Services

Not sure which services become necessary, let Vision IT help you with putting together a strategy for taking care of your equipment needs. We understand that each and every organization may need different services which allow us to customize a specific package for you. Many times we are asked to provide more services with less funding and our answer is to take advantage of current technologies to accomplish this.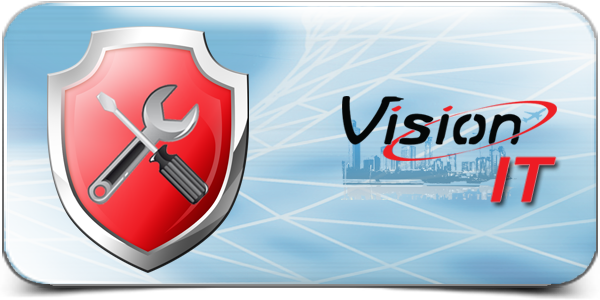 System Hardware Analysis, Design, and Implementation
Our team will help you create and implement a plan for all systems in your office, showing you the most effective upgrades available for the hardware and software you use and ensuring that you have a reliable infrastructure. We understand your computing needs and work directly with the software and hardware vendors that are specific to the demands of governmental agencies.

> Utilizing Reputable Software Applications
· Microsoft Operating Systems
· Windows Server
· SQL Server

We understand the goals and the specific needs of local government agencies; from Electronic Public Records to Disclosures.

> Partnering with Reputable Equipment Manufacturers
· Equus Computer Systems
· With Equus we are able to provide you with the components you need, not the standard components available through
Tier 1 Manufacturers (IBM, HP, Acer)
· Set minimum standards like 3 year manufacturers component warranties
· Printing
· Xerox
· HP
· Okidata
· Firewalls (Wired and Wireless)
· SonicWall
· Cisco
· Netgear
· DLink

> Installation and Disposition of Hardware
· We understand the complexities of your software requirements, thus we can recommend and implement the most optimum solutions.
· Standardize the desktops keeping the learning curves to minimums and productivity maximized.

We specialize in identical system setup between offices along with replicating the desktop environments of pre-existing equipment. We will have your new and existing infrastructure ready to go quickly, limiting your employee's loss of productivity.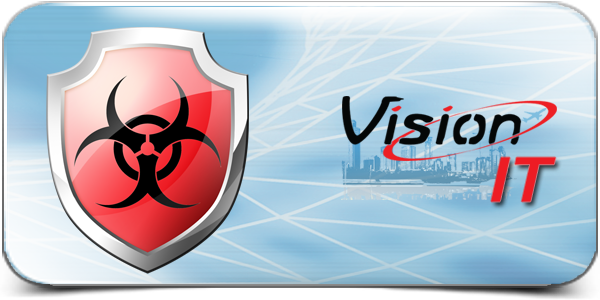 Virus/Malware/Spyware Removal and Repair
Vision IT deals with these unwarranted attacks on a daily basis, thus developing techniques to best deal with these unwanted disruptions. Our team will attempt to remove the triggers and restore your system to its pre-virus condition. However our best business approach is to provide services that prevent attacks, from hardware to software solutions. Vision IT can help prevent most viruses and attacks from ever getting to your systems.

> Best solution is to avoid the potential threats
· Genuine Firewalls not just NAT protection
· SonicWall
· Cisco
· Safe Internet and email practices
· Web and Email Scanning by Partners who are specialists
· McAfee SaaS programs
· Symantec Enterprise Solutions

> Unavoidable threats solutions
· Utilize tried and proven methods for identification to eradication, get the triggers (SuperAntispyware, Malwarebytes, Security Essentials)

> Vision IT will keep non-productivity to minimums
Do you have questions about our IT Services?