Improve your Permitting Service
Vision Permits allows you to track the permitting process from start to finish. Our Permit Manager allows you to create or select existing Applicants and Contractors all from the same screen. Then your Fee Schedule and Conditions will be automatically loaded based on the Permit Type you select.

Vision Document Management is built in to Vision Permits to seamlessly add, edit, and view all documentation attached to a Permit. Also included will be custom linking to your County Parcel system and State Contractor License system. Finally you will have Custom Mapping utilizing today's best technologies of GIS Integration and Shape Files.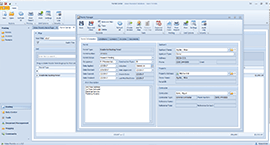 Permit Manager
Create permits, verify Contractor License, verify County Parcel data.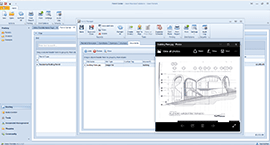 Document Management
Integrated Word, Excel, PDF, or Image files.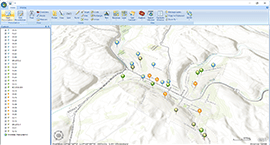 Custom Mapping
GIS Integration, Build Custom Map with Shape Files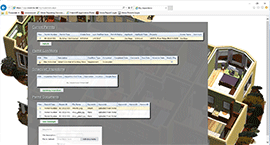 Permits Portal
In the field Inspector Portal
Enhanced Permitting Features (Tier 2)

· Contact Data Base
· User defined Permit Types
· Automatic Fee schedules based on permit types
· Permit Status Tracking
· Permit Billing
· Document Integration
· GIS/Mapping integration
· Parcel Information with ArcGIS Integration
· Cash Management Integration
· Financial Integration
· Delinquency Schedules
· Searchable Notes
· Data Grids
· Reporting Services
· Permit Generation
· Inspector Schedules
Premium Permitting Features (Tier 3)

· Inspector Portal
· Permits Portal
· Advanced Notifications
· Alerts and Notifications
· Actions and Conditions
· Outlook Calendar Integration
· Integration into Email
Security and data integrity are inherent in our architecture by leveraging the power of Microsoft SQL Server. Transaction triggers record every aspect of a transaction and intelligent reporting provides the audit tracking for financial accountability.

Download the Vision Permits Flyer
Do you have questions about our software?