Vision Purchase Orders is designed to eliminate duplicate data entry. It inherits your existing Chart of Accounts from the Financials application and seamlessly interacts with Invoice Posting and Receipting.

Security and data integrity are inherent in our architecture by leveraging the power of Microsoft SQL Server. Transaction triggers record every aspect of a transaction and intelligent reporting provides the audit tracking for financial accountability.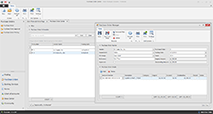 Purchase Order Manager
Custom Tracking by Vendor, Department, and Group.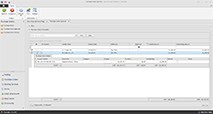 Purchase Order Approval
Simple routine for administrators.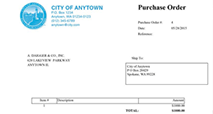 Purchase Order Printing
Custom creation of your Purchase Order.