Vision High Speed Remittance is designed to improve the efficiency of your staff. It allows you to populate payment information via bar code scanning from your customers' Utility Bills into your Cash Management application two ways. You can scan a one time payment or you can scan a batch of payments to be reviewed and submitted using our data grid technolgy.

High Speed Remittance Benefits:
· Greater accuracy of input
· Integrated with Vision Cash Management
· Accelerated payments posting
· Lower operational costs
· Faster research of payment inquiries

Security and data integrity are inherent in our architecture by leveraging the power of Microsoft SQL Server. Transaction triggers record every aspect of a transaction and intelligent reporting provides the audit tracking for financial accountability.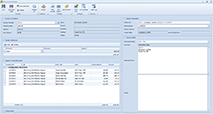 Billing Receipt Manager
Scan an individual customer payment.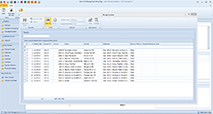 Receipt Scanner - Scan Mode
Unlimited amount of payments scanned into a data grid.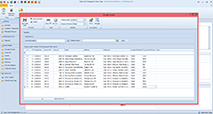 Receipt Scanner - Edit Mode
Review, Edit, and Submit Receipts.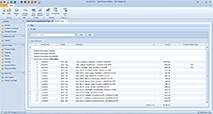 Receipt Center
Unique identifier for scanned receipts in the reference.