02/04/2022 Washington Cares LTC Refund
LTC Refund – I have recorded the process which is below.  Please remember this is to help during a payroll run.  You will need to complete the steps prior to processing the checks. 
Please have your Benefit Summary for LTC printed to match up the credits.
<![if !vml]>

<![endif]>
If you printed any checks for the LTC vendor please void them.
Reprint Vendor checks > Select bank and fiscal period > highlight check number > select the clipboard with paper (next to X).             
Video: LTC Refund process
02/04/2022 Year End Reports
We have had several of you ask about the C4 & C5 that were removed from Financials.  You can use the Revenue Summary and the Expenditure Summary reports for totals only for information.  These reports will need to be rebuilt due to the changes made by the state with the Schedule 1 which is why there have been removed.  At this time, it is unsure if they will be added back into the system.
12/23/2020 - 2020 Year End for Vision
Posted by: Chad Heaton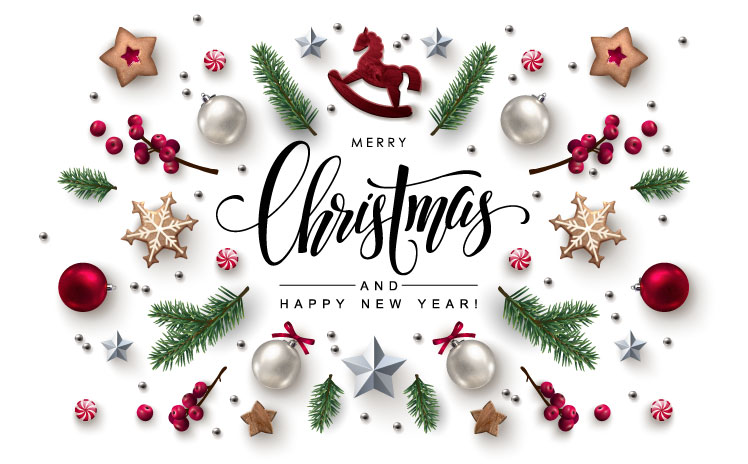 To our friends and clients:

We would like to thank you once again for choosing Vision.

Your continual trust over the years is greatly appreciated.

BEST WISHES FOR A HAPPY, PROSPEROUS NEW YEAR!

Vision W2 and IRS e-file Changes

We continue to be certified to print W2 forms on standard printer paper. Also, Payroll will create an electronic data file that can be uploaded directly to the SSA's website.

IRS W2 Changes

There have been no format changes for W-2's this year, though there are some new options. Please refer to 2020 IRS W2 and W3 Instructions for further instructions. Please refer to the How To - Vision W2's, New W4 Setup and 1099's provided with the links below.

The 2020 Publication 15 (Circular E) is available for downloading. You may also refer to Federal Income Tax Withholding Methods (Publication 15-T) . Note the social security rate will remain at 6.2%. There is also an additional Medicare tax of .9% on wages paid above $200,000. This additional tax is only paid by the employee.

Vision customers, your applications will automatically be updated pending any changes. The Withholding Allowance Schedule is on page 6 of Publication 15-T.

Note: If you have multiple Social Security and Medicare rates, adjust accordingly.

Helpful Links:

How To - Vision W2's

How To - New W4 Setup

How To - Vision 1099's

2020 IRS W2 and W3 Instructions

2020 Standard Mileage Rates

2020 Publication 15 (Circular E)

Year End Procedures (Vision)

Here are some helpful hints for preparing 2020 year end

Remember there is no year change in Vision!

Financial year end tips

· Process 1099s in the Forms menu. (How To - Vision 1099's)
· 508.xx (select either .10 reserved or .80 unreserved) Ending Fund Balances are New General Journal debit postings.
· All state schedules and annual reports are provided in the Washington folder of the Reports home page.
· Backup data to appropriate media(disk, flash drive, etc.) and hold for the WA State Auditor's request. (located in the Vision backups folder)
· Electronic Schedule 01 for the state is located in the Washington folder of the Reports page. (Export to CSV or Excel and send to State Auditors)
· Set up Council Meeting dates for 2021 in Setup Fiscals on Home page.
· 2021 Budget in Budget Forecasting. (How To Guide Financials)
· 308.xx (assign to either .10 reserved or .80 unreserved) Beginning Fund Balances are New General Journal credit postings.

Open Period

· You have the ability to set up a January 2021 council meeting for 2020 obligations.
· Go to Setup Fiscals on Home Page of Financials.
· Highlight 2020 in the Fiscal column and December in the Period column.
· Click the + button above the Council Date to add the meeting for open period payments.
· It is recommended that a new Council Meeting also be set up in the month of December for a 2020 corrections period as well. All end of year corrections will be easily identifiable.

Reports to run for Financials
To create a set of paperless reports:

· Create a new folder 2020 End of Year in desired location
· Run desired reports, select Acrobat(PDF) file format, and Export, save report in 2020 folder
· Reports may be printed if desired
· All report parameters should include the fiscal year desired, and all periods within that year
· Account Activity - Rendered for Excel (this report is not for printing, there are too many columns)
· Outstanding Transaction Directory
· Register
· Transaction Activity
· Vendor Activity
· Annual Reports are in the Washington folder on Reports home page

Payroll year end tips

· Process W-2s in the Forms menu. (How To - Vision W2's)
· Remember, payroll for 2021 may be processed before W-2s are printed.
· Set up Pay Periods for 2021 in Setup Pay Periods on Home page.
· Change new L&I and Employment Security rates in Components.
· Remember, rate changes for all components may be changed very quickly by selecting the component, clicking on the Employee tab, and changing all employee amounts on one screen

Reports to run for Payroll

· Benefit Summary (for each Component Group)
· Component Activity
· Component Directory
· Component Employee Directory
· Cost Center Account Activity (Detail option)
· Cost Center Timesheet Activity
· Employee Activity
· Employee Component Directory
· Paycheck Activity
· Paycheck Detail Activity
· Payroll Distribution
· Register
· Timesheet Activity
· Timesheet Summary Activity

Vision W9
Vision Forms W9

Please contact Our Support Team for more information.


12/23/2020 - Software and Forms Updates
Posted by: Chad Heaton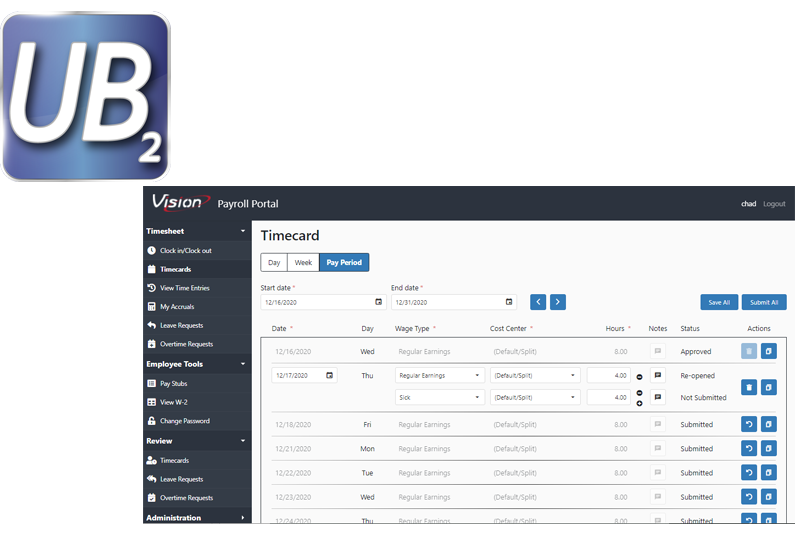 Throughout this difficult year to operate normally, we have been able to make some very significant improvements to our applications for you. Below is a list of the main highlights that we would like to share with you. Our hope is all of this will be helpful for a brighter 2021 for us all!

UB2
· Now completed and we are in process of updating several customers to the new solution.
· Handhelds
· Sensus Analytics integration
· Badger Beacon integration

Court
· Updates for Oregon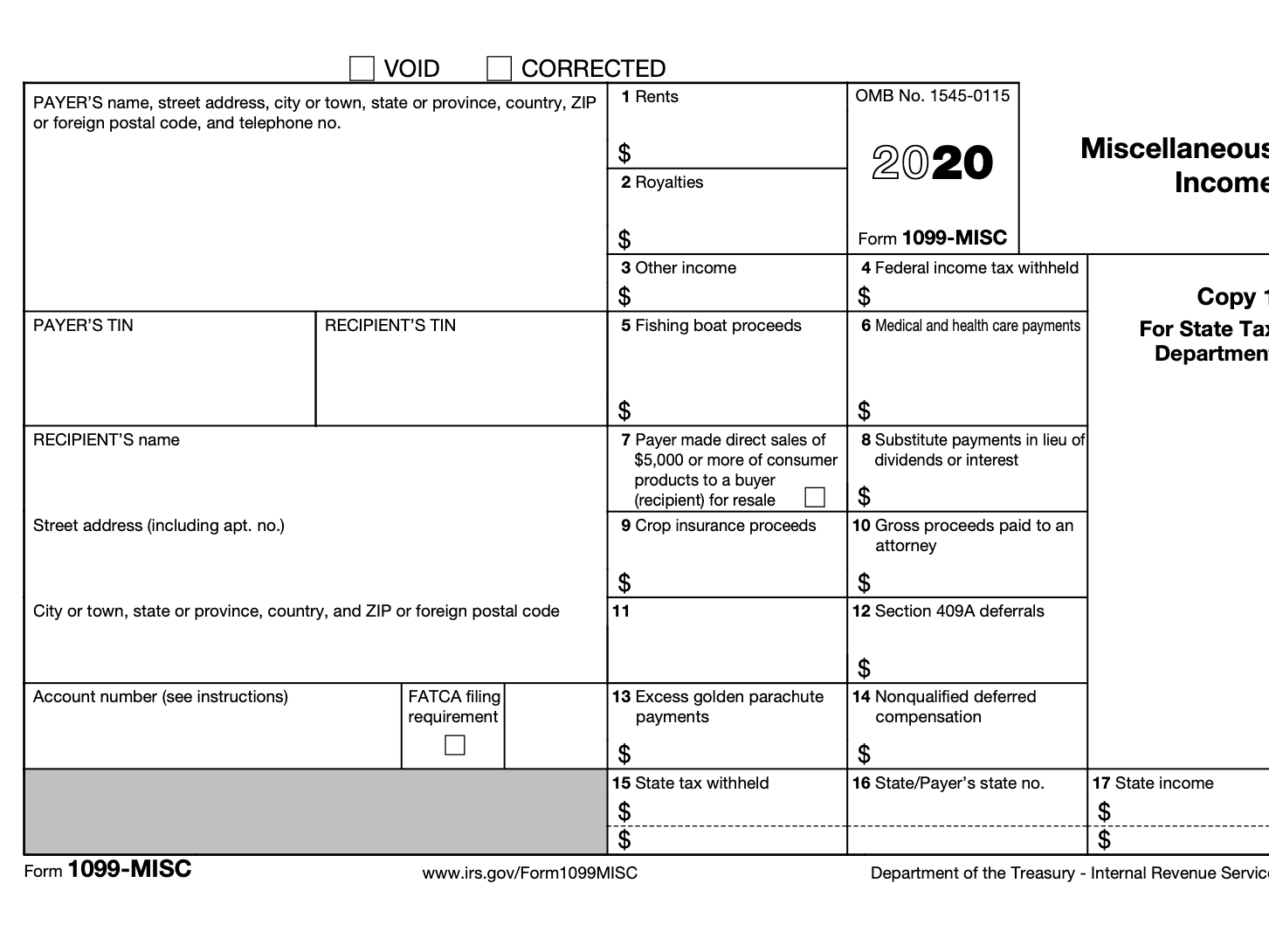 Financials
· New 1099 Center/Manager (see How To)
· Options for printing both Misc and NEC Forms
· 1099-MISC changes for 2020
· 1099-NEC (New form for 2020)
· Conversion of 2019 Box 7 Misc changed to 1099 NEC

Payroll
· New Part Time Accrual report
· 2020 W2 update
· 2020 ACA update
· W-4 requirements update for FWH (see How To)
· New filing status(s)
· New W-4 settings to support worksheet
· New component settings for Automated Frequency
· IRS Federal Income Tax Withholding tables for 2021
· Head of Household Filing Status Added

Payroll Portal
· Redesigned for 2021

Please contact Our Support Team for more information or Sales if you are ready to add UB2 or the Payroll Portal to your software suite.


11/12/2020 - Improve your Bill to Receipt Cycle
Posted by: Chad Heaton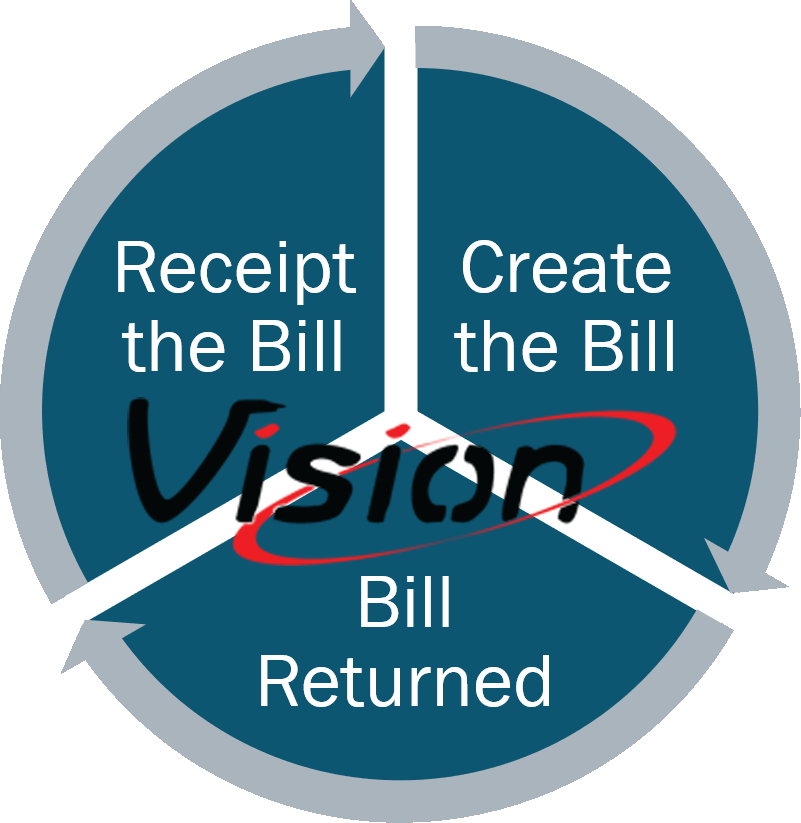 CARES Act money can help you Improve the Bill Lifecycle

Are any of these factors affecting your current ability to serve your citizens:

Less contact with your citizens?
Working remote?
Unable to accept online payments?
Utilizing older technology to communicate with your citizens?

We know our add-on solutions to our Software Suite can help you!

Utility Bill Outsourcing with Inserts
Electronic Bill Payment and Presentment (EBPP)
High Speed Remittance (HSR) for Receipting UB Payments

Let's Improve your Billing Lifecycle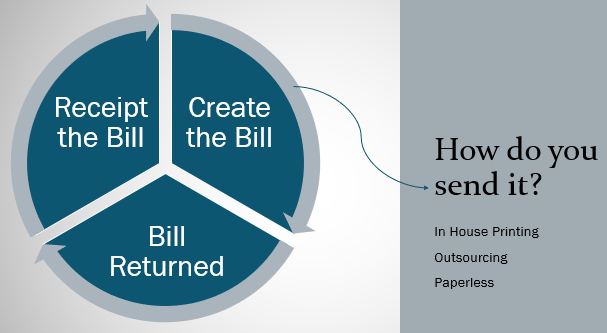 Why Outsource?

Speed up your receivables and improve cash flow
Reduce personnel costs and/or redirect personnel resources to core activities
Eliminate expenditures for equipment, maintenance, toner, ribbons, meter ink
Provide a more understandable bill with clear, concise information
Create communication opportunities with selective inserting; COVID broadcasts, Newsletters, Water Quality Reports, etc.
Qualify for maximum postal discounts and maintain address list accuracy
Immediately improve your billing process with little or no upfront cost or effort

View Solution >>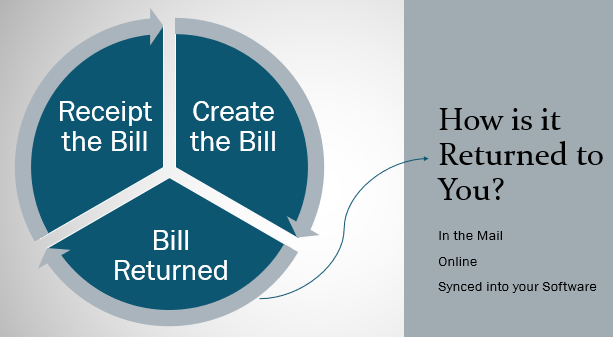 Why EBPP?

Your customers can pay by electronic checking account withdrawal, credit card, ACH and check 21.
All payments are received electronically into Vision Cash Management eliminating the need for manual data entry.
Payments are deposited directly into your bank account for fast secure processing.
System users have complete access to all current and historical bills and payments.
Automated syncing of utility bills between your Vision Software and your Biller Portal, provided by Invoice Cloud.
Paperless presentment of bills and emailing of notifications
Automated updating of your Financials and Utilities

View Solution >>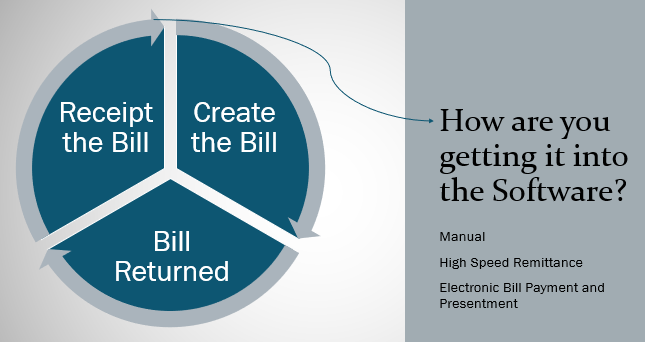 Why HSR?

Greater accuracy of input
Integrated with Vision Cash Management
Accelerated payments posting
Lower operational costs
Faster research of payment inquiries

View Solution >>

Contact us to help you

If any or all of these solutions have peaked your interest to learn more please contact us ASAP so we can help you before the CARES Act closes at the end of the year.

Email Chad
or
Call Chad direct at 509-315-3973


05/22/2020 - Introducing Our New Employees
Posted by: Chad Heaton
We are very excited to announce that we have hired two very experienced Customer Support Representatives.  Alex and Samuel are coming up to speed quickly and will greatly enhance Vision's capability in responding to your requests and focusing on the installation of UB2. Please feel free to reach out to them and welcome them to our Vision family. We are also very excited to welcome Kiefer to our IT Division. He will be operating out of the Spokane Headquarters. Please feel free to welcome him to the Vision family too!

Here is a little information about our new support personnel: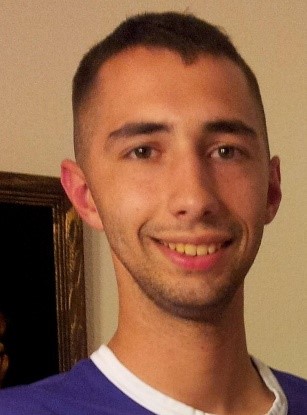 Lawrence 'Alex' Lawton was born and raised in Spokane.  Graduated 2006 from Mt Spokane High school he has spent 10 years in the United States Marine Corps.

He is currently attending Eastern Washington University in the evenings pursuing his Accounting Bachelors and CPA Master's degree.

He has two daughters and he and his wife are looking for a new home to start their permanent settlement back into Spokane, Washington.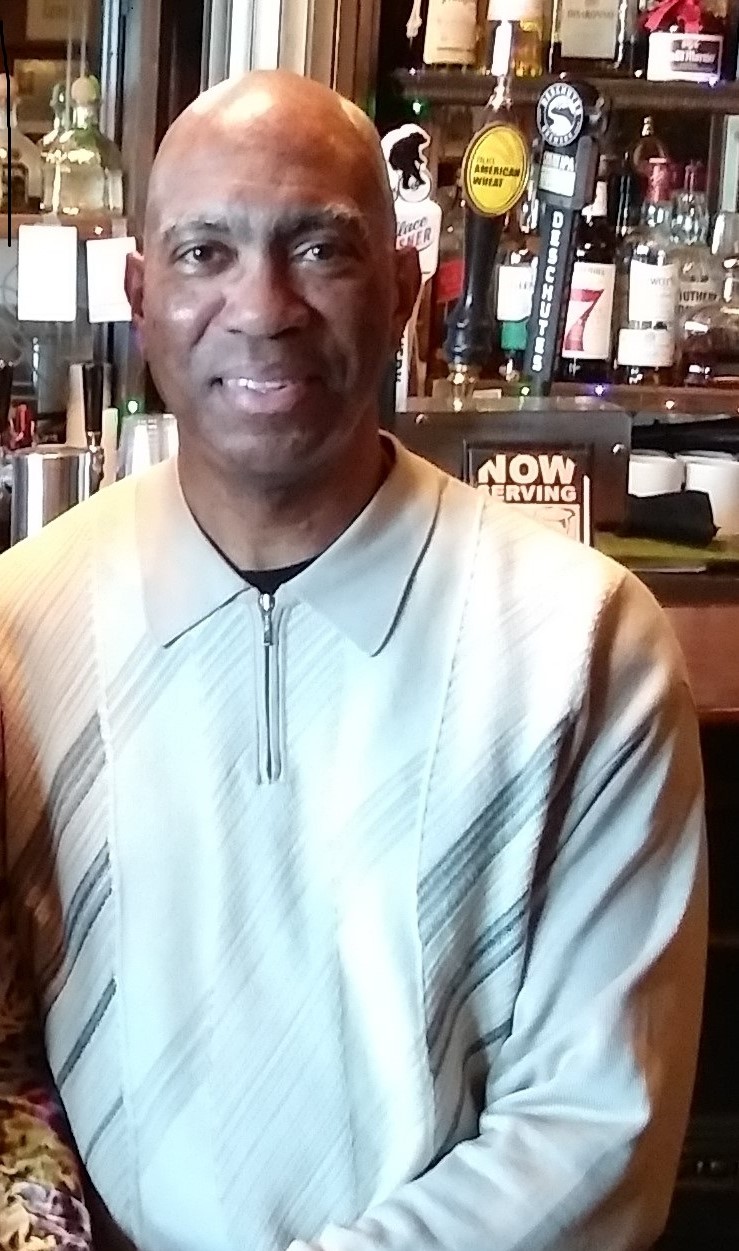 Samuel Crapps was born in Bryn Mawr, Pennsylvania and fell in love with the west after a scouting trip to Colorado and New Mexico.
 
Samuel has earned a masters degree from the University of Phoenix Online, and a bachelors degree from the University of Washington.  Go Dawgs!
 
He is an avid traveler who has been to 48 states, and is always on the lookout for the next food truck or mom and pop eatery.  He also enjoys hiking year round, snowboarding, and cycling.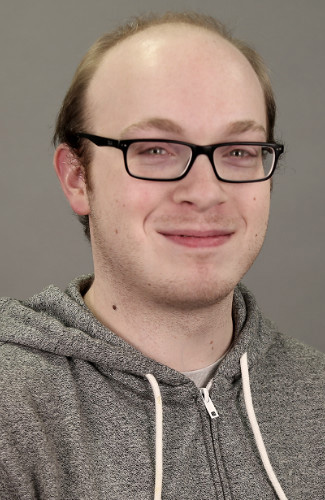 Keifer Hofacker grew up in the CDA/Spokane area.

He's been in the IT field for 7 years, and he's come to love how technology is always evolving and making our lives easier.

When he's not at work, you'll probably find him at home watching hockey, playing video games, relaxing with his wife and child, or any combination of the three.


04/07/2020 - Vision conference has been cancelled
Posted by: Chad Heaton
Dear Vision Clients and Friends,

Due to the increasing health concerns over the COVID-19 pandemic, Vision has made the unfortunate decision to cancel the 2020 Users' Conference, scheduled for October in Leavenworth.

In lieu of the conference, we are considering other training options. Please look for additional announcements from us as the virus situation changes.

Hotel Arrangements

The Enzian Inn in Leavenworth has advised Vision it will cancel rooms booked within our room block, and that guests will not need to contact the hotel themselves. The Enzian Inn will send you a cancellation notice. If you do not receive a cancellation notice from the Enzian Inn within the next 10-14 business days, please contact the hotel directly to confirm that it has in fact cancelled your reservation. If you booked your hotel room outside of Vision room block, you will need to call the hotel directly to cancel your room.



We want to personally thank you for your patience as we have worked through this difficult and ever-changing situation and arrived at this unfortunate decision. Our thoughts and prayers are especially with those for whom this issue is immediate, personal, and painful.

We're with you!
Craig, John, and the Vision Teamm

03/17/2020 - Vision's Plan - Our commitment to Help and Support You
Posted by: Chad Heaton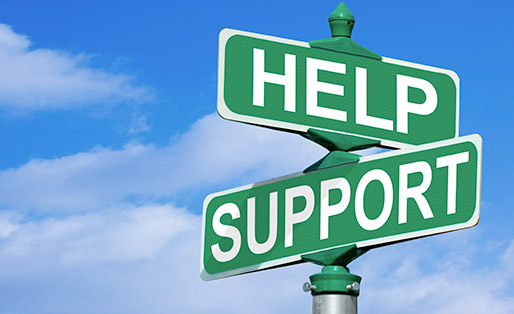 To our friends and clients:

We want you to know that your success doing your job during this time is our first priority.

We've always taken great pride in consistently offering the IT Help and Software Support you deserve, and we know this is more important than ever right now. 

We will remain open during the outbreak of this virus. We have the proper infrastructure in place for our employees to telecommute if that becomes necessary. 

In that scenario we will need you to submit your IT Helpdesk and Software Support needs via email to create a ticket. We will then respond accordingly using email and telephone responses and remote connection.  Please click the previous links to get started
Many of you have requested of our IT staff to set up your employees with remote access, please be aware that we are processing those requests as quickly as possible. Your patience in this matter is greatly appreciated.
All scheduled onsite appointments will be kept unless there are travel bans put in place or you wish to reschedule.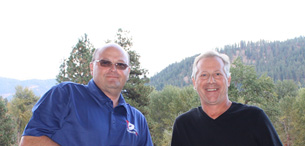 At the center of our company's purpose is a commitment to help all clients, and it's something we take to heart in good times and bad. This is why we'll be working hard to keep our service available so we can be there to support you and your peers.

Sincerely,
John Engebretson & Craig Lodgard
Owners